Instead of writing in your birthdays on each of the calendars you print, CalendarsQuick lets you automatically include your special occasions.
Just enter your special occasions once in CalendarsQuick and they can be included in each of the calendars you download.
To enter birthdays, anniversaries, and any other annual events, log into your CalendarsQuick account and go to Settings, then click the My special occasions link on the left. Click the Create a new occasion link.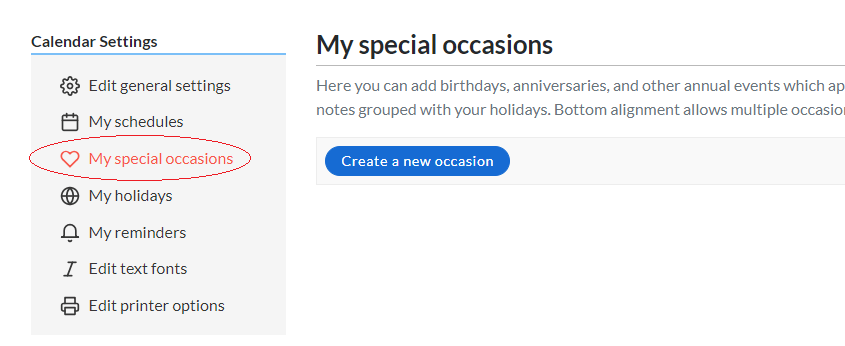 Here you can enter the start year (birth or anniversary year), create an email reminder in one click, and enter notes you might want to remember about the occasion (birthday gift ideas, etc.).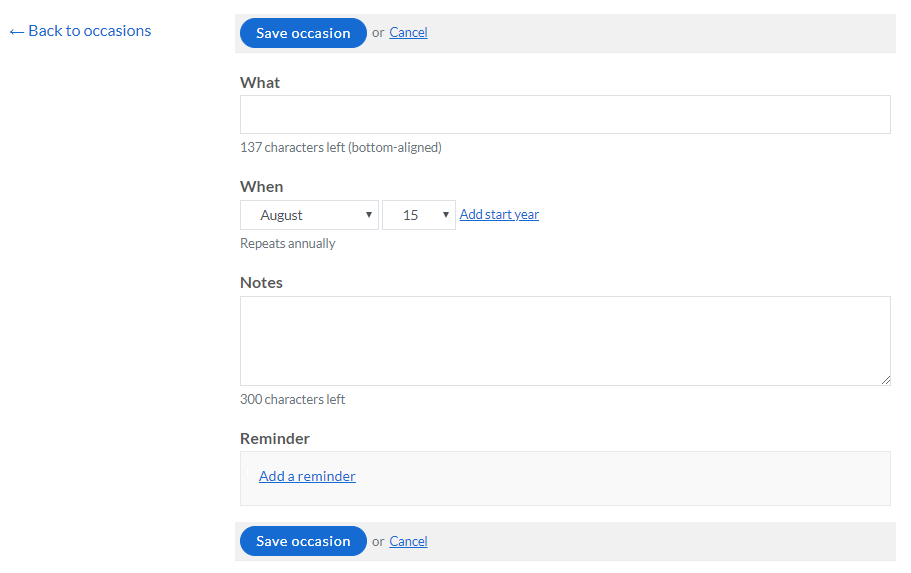 With your birthday list entered, you can print it out for reference and even get email reminders of the events days ahead of time.
Ready to get started?
Subscribe now
and start downloading calendars in minutes!