Custom Weekly Printable Calendar
This calendar's overview format lets you prioritize tasks, schedule appointments, and jot down notes all on one page. Choose your start day of the week, time range, language, paper size, and more.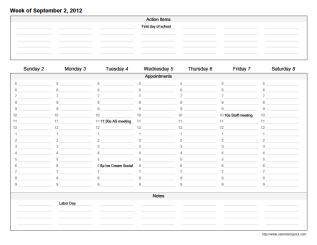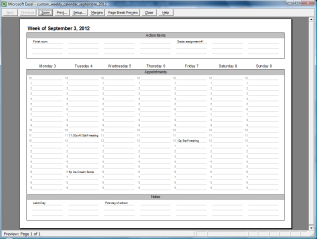 Click image to enlarge
To view and print these PDF calendars, you will need the free Acrobat Reader software.
To work with the Excel calendars, Microsoft Excel spreadsheet software is required.
* denotes a PDF-only option