Classic Monthly Printable Calendar
This template lets you create a printable month by month calendar in Letter and A4 printing sizes, with your choice of holidays, start day of the week, and language.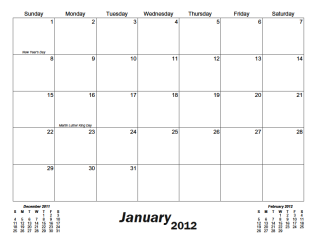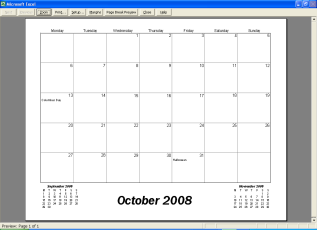 Click image to enlarge
To view and print these PDF calendars, you will need the free Acrobat Reader software.
To work with the Excel calendars, Microsoft Excel spreadsheet software is required.
* denotes a PDF-only option